FEVER PITCH - Where we came from

Four members of The VIPs (Ipswich Barbershop Chorus) Bob, Chris, Ben and Phil, appearing as "Epicentre", entered Sudbury Festival in 2019 to expand our Barbershop capabilities by learning to sing in Quartet. We were so encouraged by our reception that we set about serious rehearsals.

Rebranded as "Fever Pitch" in October 2019 and resplendent in our new uniform, we sang at our first "paid" gig at Christmas 2019.

COVID lockdown stopped us in our tracks for a while, but we are now up and running again, and open for business ...
We have been engaged to sing for a wedding in August!

Several requests from the bride, so several new songs to learn.



We've also been invited back to Colchester Zoo for their Christmas celebrations.

So we shall need some new Christmas songs as well.

Dates have yet to be finalised but they'll be here when we know.



On Thursday 17th May 2022 we returned to
The Elmswell Over 55s Club
The Blackbourne Community Centre

by popular request!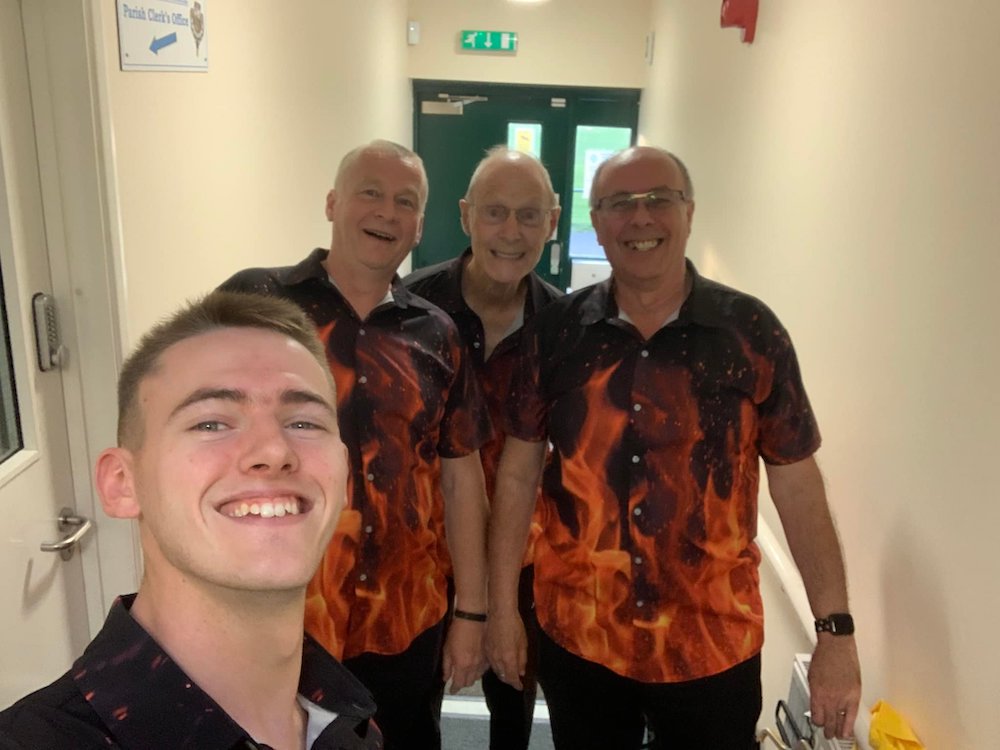 A quick change into our sizzling shirts for the second half.
The annual festival of all things Barbershop tool place in
Harrogate from the 29th April to the 1st May 2022.



Schedule of Events



Friday 29th April 2022
Convention Opening Ceremony
BABS National Quartet Contest Semi Final
Saturday 30th April 2022
BABS Male Chorus Contest
Presentations
Fringe Events
Saturday Night Show
Sunday 1st May 2022
BABS Mixed Chorus Contest
BABS National Quartet Contest Final
Convention Closing Ceremony including Champion Performances

Click on the banner above to open the Sing2022 web site
in a new window for all the details


QuartetCon 2021

The Octagon Theatre, Sheffield

7th November 2021

It's a big stage and a smart audience.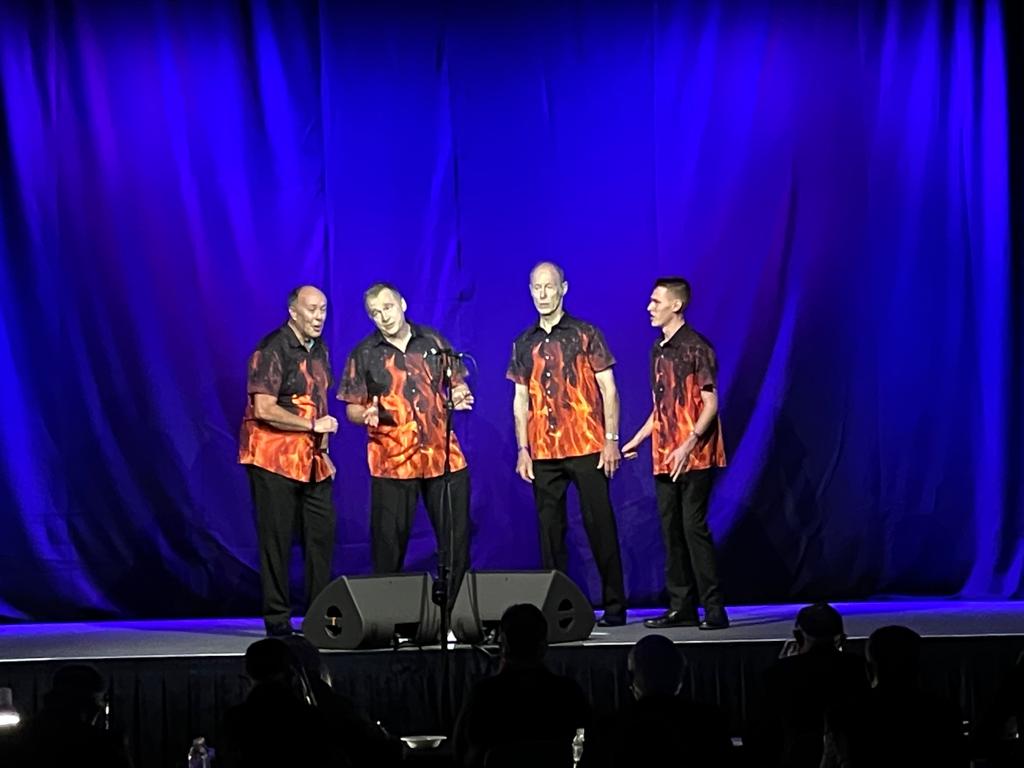 But we enjoyed the singing, as always.

Although we ended up a solid last place, our score put us in the same league as those above us, so no disgrace there. Congratulations to Trailblazers who led the way, as they did last year. No chickens to be counted yet though. There are two more rounds to the competition before a winner emerges at Harrogate in May next year.